Its time to walk like an Egyptian, as we take a look at the world of Egyptian themed slot games. Whether you want to explore the tombs of the long lost pharaohs or take in the sights of the great pyramids, then there is a whole genre of slot games dedicated to your interest.
Ancient Egyptian Slot Themes
First of all, let us state that Ancient Egypt is found attractive and interesting only in Western cultures. This theme is not that popular in Eastern countries. It is even possible to say that Eastern cultures mostly prefer Western themes, such as pirates and space. In other words, every culture is interested in the "opposite." The attractiveness of ancient Egypt in Western culture is related to the way it is perceived. Western people met Egypt for the first time during the Roman Empire, and this country was always cited by the conquerors as an exotic and magical place filled with treasures. Classical texts portrayed Egypt as the center of wisdom, philosophy, and science. The pyramids impressed the early conquerors, and the treasures within them encouraged the adventurers.
There are many companies that develop slot machines using this theme, but some of them do much better than others. One of them is Novomatic - we can say that this developer is the "king" of Ancient Egypt themed slots. Novomatic, which has been developing games using this theme since almost the '90s, has more than a dozen options, all of which are very popular. Germany-based Merkur Gaming is another remarkable name. Developing games for land-based and online casinos, Merkur uses the Ancient Egyptian theme in many slots. Of course, there are other successful developers such as Microgaming, Netent, IGT, and Play'N Go. Below, you can see some of the most popular Ancient Egyptian themed slots from these providers.
Since the introduction of electronic slot machines, gaming software developers have sought to make slot games as exciting as possible; they accomplished this with the introduction of themes. Themes are the stories that slots are built around to make them exciting for the gamer to indulge in. They give the gambler a mission to play towards so that the indulgence is not just about the placement of wagers and spinning of reels.
An ingenious and successful theme will often be replicated in different games. You can find numerous games in the Egyptian themed slots category. The ancient Kingdom of Egypt has something mystical and magical that attracts players to these types of slots. Slots developers keep on launching new or revamped versions year after year.
Egyptian themed slots draw on the imagination of players. They employ music, sound, and symbols to tell a story and craft a world for complete player immersion. Ever since its release in 2012, the classic IGT slot game Cleopatra has been a favorite among players and isn't going anywhere soon. Players plainly can't seem to let go of this online game reminiscent of a physical casino.
Lists of Ancient Egyptian Slot Themes
Esball eu has prepared 10 Ancient Egyptian Themed Slot Machines for all players, where you can enjoy all the games:
Egypt Treasure Slot Machine is an amazing Ancient Egyptian casino game you can play instantly in your mobile device or Tablet. Challenge the most gambler emperor and see if you are lucky enough to win his empire treasure in the slots machine, with lots of Free Coins to start fun without worries, and featuring 5 reels with multiple winning lines, giving the player even much more opportunities to win.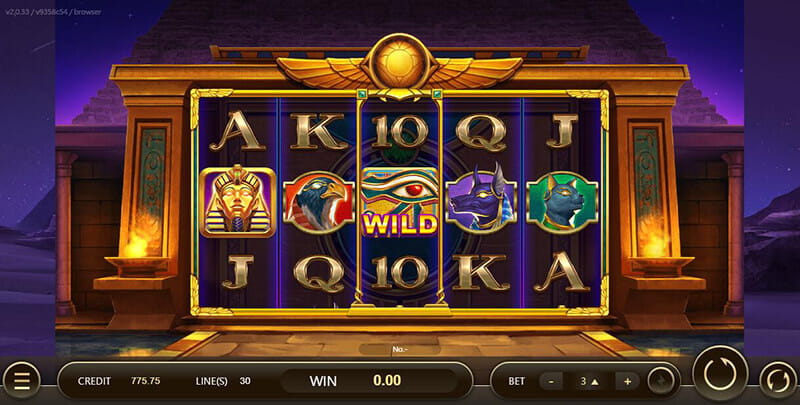 Fortune Gems Slot Machine from JILI gaming come in the form of picking up the story of putting gems in the game. The theme gives a feeling Rich treasures and gems full of treasure Including the background of the game is similar to the Egyptian period. Plus, it's another game that slots are easy to break. Fortune Gems Slot Machine is a 3-reel, 3-row video with multiplier feature symbols. Players will find 8 basic symbols, and the game also has a special symbol, the Wild symbol, to help players win money more easily.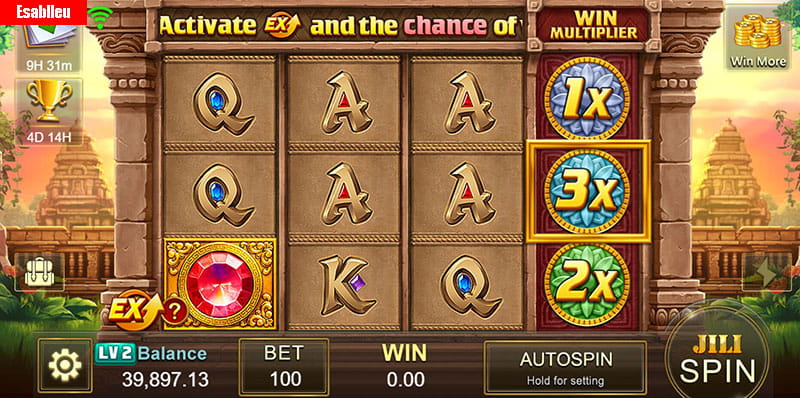 The Mysterious World of Egypt where Pharoah controls the slot panel, and the changing reels and clearing combos bring everlasting surprises! Pharaoh Treasure is a new slot from JILI gaming and equipped 6 x 3 reels, gold, silver and ancient treasures of Egyptian king Pharaoh. The MAX BONUS multiplier is 5000X.
Golden Queen is a thrilling online slot game by Jili Games. The Egyptian theme visuals of this slot are cartoonish and come in many different colors. There are blue reels and carved pillars around them too. In the background, players will find two sphinges and a view of the desert.
Egyptian Mythology Slot Machine is popular video slot from KA Gaming invites players to try their hand at uncovering mysteries and solving puzzles of the ancient Egyptian civilization. The machine has 5 reels and offers a total of 243 exciting ways to win big. When playing at the minimum bet, the user can receive payouts with multipliers of up to x500 in each spin. The slot also has free spins and other beneficial features.
Mysterious Pyramid slot machine is a traditional ancient Egyptian Gods and the Ankh theme with five-reel, 30-payline setup, where winning combinations are created with matching symbols across a line from left to right. So far, so standard, but delve deeper to discover free spins with multipliers, huge payouts from wild and scatter symbols, plus a fun bonus game that takes place within a burial chamber. The game features 5 reels and 30 paylines with its reels being packed with ancient Egyptian symbols such as ancient mask and artifacts.
Egyptian Empress is an online slot from game developers KA Gaming. This slot has5 reels, 3 rows and 20 paylines. Game features include Wilds, Scatters, Multipliers and Free Spins. The RTP of Egyptian Empress is 96.1%. Because this is a high-volatility slot, players should prepare themselves to be patient waiting for the wins. However, when they do come along, they should be pretty generous.
Egypt Gods is a video slot that gives players a taste of Egypt's ancient civilisations using artistry that reflects world perfection at its primordial creation moment. Egypt has long held a beckoning allure to humankind that has made its art, architecture, paintings, and decorative crafts a focus in slot creation.
Egyptian Dreams is a Habanero video slot game that takes players all the way back to Ancient Egypt. Solve the mystery of the sacred temple and make your ways through the desert until you land the jackpot and make the treasure of the Pharaoh yours. This game features a classic and easy gameplay with generous bonuses on top just to make sure that your trip to Egypt will be worth your time.
Symbols of Egypt is an excellent five-reel slot from PG Soft with nine paylines and four unlockable bonus paylines that reveal a multiplier. The game has rich, detailed graphics and has a theme involving the symbols that were used by Ancient Egyptians, as well as some of the animals they considered sacred.
Know More Slot Machine Themes